Our boats are mix of classic and modern style up to 11 people so you can enjoy the intimate atmosphere and feel comfortable like at home.
Liberty
---
Modern pontoon boat with spacious lounge seats. It's fantastic for both short and long rides and great way for families to spend quality time together on water.
---
Modern selection
---
Year: 2015
Length: 7 meters
Width: 2.5 meters
Persons: 11+ Captain
Power: Outboard Honda 80 Hp Four Stroke
Belvedere Yacht
---
This 13 meters beautifully designed steel yacht is under construction and it will be soon in the water.
She offers real comfort such as outdoor seating, inside seating, one cabin with double bed, toilet and mini bar. She is powered with an inboard Yanmar motor plus Bow thruster for easier maneuvering.
Best for couples or small group of friends who want to enjoy all day or multi day tours with options for sleeping on the yacht and romantic lunch or dinner served by a professional staff.
---
Luxury selection
---
Length: 13 meters
Width: 3.5 meters
Persons: 10 + 2 Captain
Power: Inboard Yanmar 90 Hp + reserve outboard Honda 10 Hp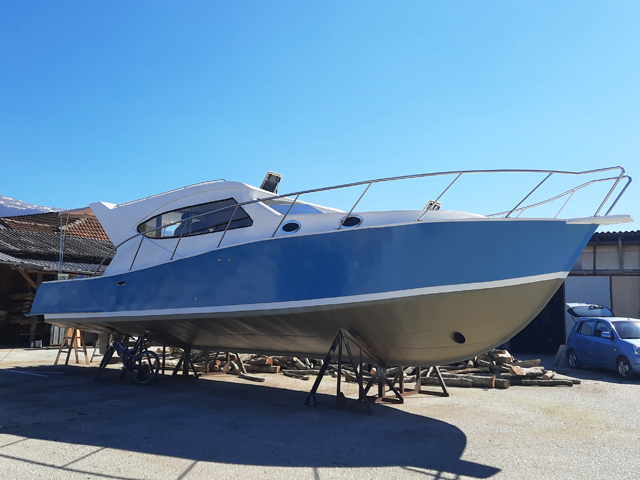 Manuela Blue
---
Fusion of mahogany wood with elegant white seats , Manuela Blue keeps secrets of the most romantic moments on the lake. Cheers!
---
Royal selection
---
Year: 2021
Length: 7 meters
Width: 2.4 meters
Persons: 11 + Captain
Power: Outboard Selva 25 HP Four Stroke